Why Anna Maria Island, you ask? Oh, let me tell you!
Nestled on the shimmering Gulf of Mexico, Anna Maria Island is an absolute paradise for couples craving a romantic escape.
You would hate to plan a vacation for you and Bea only to find out there is nothing around.
Pack up the car, don't forget the sunscreen and hope that you left nothing behind. Not romantic! lol
Believe me…I have done it! More than once my research came up short.
This charming island is packed with sun-drenched beaches, exquisite dining, and a myriad of thrilling activities, all wrapped up in a laid-back, tropical vibe.
It's the place where love stories unfold against sunsets that will take your breath away and where every moment is a chance to create unforgettable memories.
Trust us, Anna Maria Island is the romantic getaway you've been dreaming of!
Romantic things to do in Anna Maria island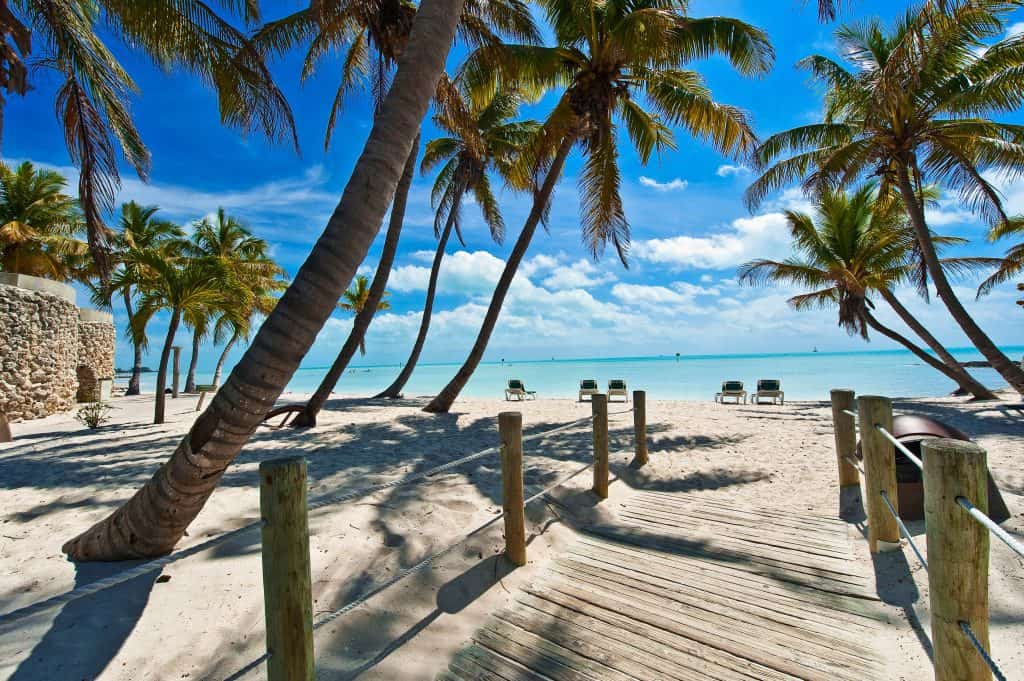 1. Spend Days Unwinding on Bradenton Beach
Get ready for some fun in the sun, folks!
Bradenton Beach is the ultimate lovers' paradise, situated right on the southern end of Anna Maria Island.
With its exquisite white sand that tickles your toes and some of the clearest water that sparkles under the Florida sun, this beach is a romantic getaway for couples!
You can choose from a multitude of activities – build a sandcastle together, take a soothing dip in the calm waters, or simply lay back on a beach blanket with your partner, soaking up the sun.
And as the day ends, prepare to be mesmerized by a picturesque sunset that paints the sky in hues of orange and pink!
What can be more romantic than that, right?
So, grab your beach chairs, sunscreen and head over to Bradenton Beach for an unforgettable time!
2. Book a Couple's Massage or Spa Treatment
There's nothing like a rejuvenating couple's massage or spa treatment to bring you and your loved one even closer.
Bask in the bliss of shared relaxation as expert therapists knead away your stress, transforming your vacation into a tranquil retreat.
The Sea renity Beach Spa has a hut on the beach to help wash away the stress as you listen to the sound of the crashing waves.
Whether it's a soothing aromatherapy massage, a rejuvenating facial, or a luxurious full-body treatment, these wellness havens on Anna Maria Island offer a serene backdrop for a romantic escape and revitalization.
So, why not indulge a little? After all, you're on vacation!
3. Explore The Island by Tandem Bicycle
Get ready to take a joyous ride of a lifetime!
Nothing screams romance more than pedalling in sync with your partner on a tandem bike, exploring the beautiful sights of Anna Maria Island.
Feel the balmy sea breeze on your faces and the warmth of the sun on your back as you traverse the island's picturesque trails.
Whether you're a newbie or an experienced cyclist, this adventure promises a fun and unforgettable experience.
So, get your helmets on, hop on a bike built for two, and let the Florida charm sweep you off your feet!
4. Boat and Dolphin Tour
What's more romantic than sailing into the sunset with your significant other, the wind gently rustling your hair, and the sea singing its timeless melody?
Boat tours with potential dolphin sightings. That's what lol
This is not just any boat ride – it's an adventure where you'll get up close and personal with playful dolphins.
Imagine their joyful leaps and flips against the backdrop of the setting sun.
It will make great memories that you and your partner will cherish forever, making your island getaway even more unforgettable!
5. Indulge At An Anna Maria Island Restaurants
And now, for the foodies!
Delight your taste buds with a gastronomic adventure at one of Anna Maria Island's fantastic restaurants.
From the beach bistro to a waterfront restaurant Anna Maria will not disappoint.
Whether you're craving fresh seafood caught straight from the Gulf, a perfectly grilled steak, or an exotic, colorful salad, the island has got you covered.
Imagine dining al fresco under a canopy of stars, the soft murmur of the waves providing the perfect background score.
Get some food to go and create a romantic beach picnic for you and Bea.
Oh, and don't forget to try the Key lime pie, a Florida classic!
It's a blend of tart, sweet, and creamy that will have you swooning!
So, pull up a chair, grab a fork, and savor the flavor of Anna Maria Island. Your palate will thank you!
6. Take A Sunset Cruise
Get ready for the pinnacle of romantic experiences!
A sunset cruise around Anna Maria Island is an absolute must-do.
Picture this – you and your sweetheart, hand in hand, sailing across the sparkling waters around Tampa Bay as the sun dips below the horizon, painting the sky with hues of pink, orange, and gold.
Feel the gentle waves rocking your boat, the salty sea air filling your lungs, and the last warm rays of the day caressing your skin.
It's not just a cruise – it's an intimate journey that encapsulates the essence of love, beauty, and shared moments.
So, why wait? Hop aboard and let the tranquil sea carry you toward the sunset. Trust us – it's the perfect end to a perfect day!
7. Coquina Bay Walk
Ready for a peaceful retreat from the hustle and bustle?
Welcome to Coquina Bay Walk! This beautiful nature preserve is teeming with diverse wildlife and lush vegetation.
It's a paradise for nature lovers and a serene haven for those seeking tranquility.
Imagine strolling hand in hand down meandering paths, the air filled with the sweet scent of blooming flowers, and the melodic chirping of birds accompanying your conversations.
You might even spot exotic wildlife or rare birds that have made this paradise their home.
So, put on your most comfortable shoes and prepare to be enchanted by the untouched beauty of Coquina Bay Walk.
This truly is the perfect spot for a romantic, leisurely stroll through the heart of nature's wonderland.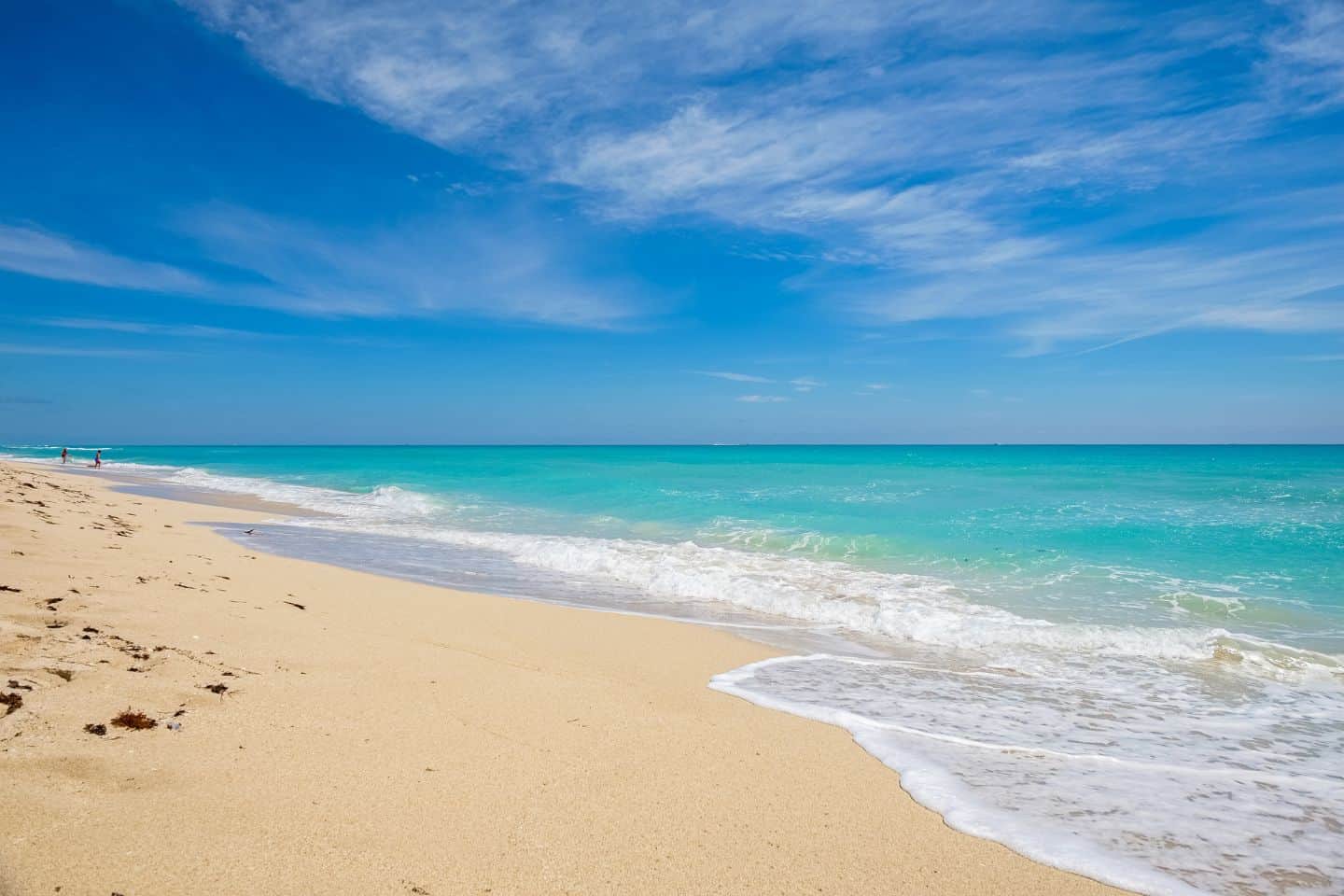 8. Enjoy A Day At Holmes Beach
Pack your beach bags, slather on that sunscreen, and get ready to let the soft, white sands of Holmes Beach tickle your toes!
There's no better place to bask in the warm Florida sunshine, while you and your sweetheart enjoy the romantic ambiance.
Dive into some of the clearest waters, or simply kick back and watch the waves roll in.
Want to add a dash of adventure? Try your hand at paddle boarding or kayaking!
And don't forget to stay until dusk for the grand finale – a breath taking show of colors as the sun dips below the horizon.
Ah, Holmes Beach, where love and laughter are as constant as the tides!
9. Rent Beach Buggies
Add a dash of adventure to your island escapade by renting beach buggies for a day!
There's nothing quite like the freedom of exploring Anna Maria Island at your own pace.
Feel the wind in your hair and the sun on your skin as you cruise along the coastline.
It's not just about the destination, but the journey too, and trust us, zipping around in these fun little vehicles makes the journey unforgettable!
Be sure to check out Anna Maria Island Rental to start your cruising.
It's a fun, unique, and exhilarating way to see the sights and sounds of this beautiful island paradise.
You and your partner are sure to have a blast!
10. Rent Paddle Boards
Who's ready for a dash of adrenaline mixed with a splash of romance?
It's time to rent paddle boards and hit the cool blue waters of Anna Maria Island!
Whether you're seasoned pros or beginners, paddle boarding is a thrilling experience you can't miss.
No worries if it's your first time; there are numerous rental shops with friendly staff to guide you.
Feel the warmth of the sun, the caress of the sea breeze and the soft rhythm of the water beneath you.
Don't forget to lather on the sunscreen in the Florida sun and heat.
Paddle boarding is more than just an activity, it's making memories that will last a lifetime!
Remember to take it slow, enjoy the journey, and most importantly, have fun!
So, are you ready to create some unforgettable paddle boarding moments together?
11. Sunset Cocktails At Beach House Waterfront
Here's an idea you'll absolutely adore for your next Anna Maria Island.
Picture this: the golden sun slowly setting, warm hues across the sky, waves gently lapping at the shore, and you and your sweetheart, hand in hand, sipping on some delightful cocktail.
Sounds heavenly, doesn't it?
This place is a haven for couples, offering a romantic backdrop for those magical sunsets.
Choose from a variety of tantalizing cocktails enjoying the views from their outdoor seating.
To top it off, the food here is divine! So why wait?
Life is too short for bad sunsets and mediocre cocktails.
Come on down to Beach House Waterfront, where the sunsets are unforgettable and the cocktails are just as memorable!
Best Romantic Hotels In Anna Maria Island
Anna Maria Island is brimming with romantic accommodations that blend luxury, comfort, and that cozy island charm.
Want to know the best part? We're here to spill the Anna Maria Island Accommodations secret!
Waterline Marina Resort & Beach Club: Nestled in the heart of the island, this resort offers you a place to disconnect from the world and reconnect with each other. Modern amenities, stunning views and a private beach just for you!
Bridgewalk, A Landmark Resort: Known for its spacious rooms and excellent service, this resort is perfect for couples looking for a luxurious retreat. Imagine waking up to breakfast in bed, surrounded by elegant décor and your favorite person beside you.
Tortuga Beach Resort: If you're dreaming about basking in the sun by day and cozying up in a tastefully decorated beachfront suite by night, then Tortuga is the resort for you. With its lush gardens and private patios, it's a tropical paradise for lovebirds.
Cedar Cove Resort & Cottages: Love is in the air at Cedar Cove, where every cottage tells a different story. Here, you can watch the sun paint the sky from your private porch and fall asleep to the soothing sounds of the sea.
Anna Maria Island Inn: Unwind in their luxurious suites that offer spectacular views of the Gulf. The Inn provides a tranquil setting, perfect for those romantic strolls along the beach or simply gazing at the stars from your balcony.
So, pack those bags and embark on the romantic getaway of a lifetime! An Anna Maria Island vacation waiting to add some more love stories to its collection!
Getting around Anna Maria Island is a breeze, and part of the adventure! Here are some of the best ways to explore this paradise:
Bicycling: Rent a pair of bikes and let the island's charm lead the way. There's nothing quite like a leisurely ride beneath the swaying palms, with the sea breeze in your hair.
Free Trolley: Yes, you read that right – free! Anna Maria Island's trolley service runs from the city pier to Coquina Beach, making pit stops at all the major attractions. It's not just a ride, it's a sightseeing tour!
Kayaking: For the adventurous souls, navigating the tranquil waters surrounding the island in a kayak can be an exhilarating experience. You might even spot some dolphins if you're lucky.
Walking: The island is only seven miles long, making it perfect for romantic beachside strolls. Let the rhythm of the waves guide your exploration.
Golf Carts: Zipping around in these fun little vehicles is a popular and eco-friendly way to get around the island. Plus, parking is never an issue!
Remember, the journey is just as important as the destination. So, choose what suits you best, and set off to create unforgettable memories on Anna Maria Island!
In conclusion
Anna Maria Island is a romantic paradise that's simply brimming with activities to make your getaway unforgettable.
We hope this list of Romantic activities for couples on Anna Maria Island helps you plan your next vacation or staycation.
From the breath taking sunrises over the azure waters to the awe-inspiring sunset that paints the sky with shades of crimson and gold, every moment here is a testament to the unspoken language of love.
Whether you're along the island's picturesque paths, catching glimpses of the scenic beauty from the free trolley, paddling your kayak amidst playful dolphins, or just strolling hand in hand along the sandy beach, each experience is a unique love story waiting to be written.
And don't forget the fun-filled golf cart rides!
Indeed, romance thrives in every corner of Anna Maria Island – a place where love is not just in the air, but also in the waves, the beaches, the stars, and the moments.
So come, let the Island show you the true essence of a romantic escapade!
why is anna maria island popular?
The beautiful white sand and blue water make Anna Maria Island so popular.
It has a very relaxed island vibe that will be sure to let you relax.
Friendly locals and plenty of activities makes Anna Maria Island so inviting.
what is the best month to visit anna maria island?
The best time of year to beat the heat and visit Anna Maria Island is November- April
Florida is the sunshine state so you will find a beach vacation is possible anytime of year.