Choosing the right vacation spot can be hard. You probably don't get as much vacation time as you would like, so when you go on holiday you want to make sure it is the best.
Picking the right beach can be daunting. At least so far you have narrowed it down to Southwest Florida.
So if you are you ready for a relaxing vacation on the Gulf Coast? Then come along with us and explore the best beaches in Southwest Florida.
From dog-friendly parks to remote island paradises, these beaches have something for everyone!
Don't forget to pack your sunscreen and enjoy your stay in Southwest Florida paradise!
19 Top Beaches In Southwest Florida For Your Next Vacation
1. Brohard Beach Paw Park
📍1600 Harbor Dr. S, Venice, FL 34285
💰 No entrance fee
Attractions: 🐶 Dog-friendly beach, 🎣 Venice Fishing Pier, South Jetty
Brohard Beach Paw Park is a charming oasis designed for beach lovers and their furry friends.
This one-of-a-kind, dog-friendly beach offers a pawsitively delightful experience for pets and their owners. Let your four-legged companion run freely and socialize with other dogs in the fenced-in play area or splash in the surf together.
Just a stone's throw away, the Venice Fishing Pier beckons anglers to cast their lines and reel in a memorable catch. For nature enthusiasts, the South Jetty provides picturesque views, perfect for bird-watching, photographing sunsets, or simply taking a leisurely stroll.
Discover fun and relaxation for you and your pets at Brohard Beach Paw Park!
2. Siesta Key Beach
📍 948 Beach Rd, Sarasota, FL 34242
💰 No entrance fee
Attractions: Siesta Key Village, Point of Rocks, 🐢 Turtle Beach
Siesta Key Beach is a sun-soaked paradise that offers a perfect beach day for everyone. Start your day exploring the vibrant Siesta Key Village, where you'll find an array of delightful shops, restaurants, and bars.
Next, venture to the enchanting Point of Rocks, a hidden gem teeming with captivating marine life – making it the ideal spot for snorkeling and underwater photography.
If you're ready for a change of pace, head to Turtle Beach, a peaceful haven offering serene views and the chance to witness sea turtles nesting during their season.
Siesta Key Beach has it all, making it a must-visit destination for beach enthusiasts, and is the perfect romantic getaway in Florida.
3. Lido Key Beach
400 Benjamin Franklin Dr, Sarasota, FL 34236
📍 No entrance fee
Attractions: Mote Marine Laboratory and Aquarium, St. Armands Circle, Lido Key mangroves
Lido Key Beach is the ultimate beach destination, combining relaxation, adventure, and marine encounters. Start your day with a visit to the fascinating Mote Marine Laboratory and Aquarium, where you'll discover an incredible array of marine species and learn about ongoing conservation initiatives.
Next, give yourself a treat by exploring the chic and picturesque St. Armands Circle, filled with boutique stores, high-end restaurants, and delightful outdoor cafes.
Finally, embark on an eco-adventure through the enchanting Lido Key mangroves, where you can kayak or paddleboard amidst a serene environment thriving with wildlife. Experience the perfect blend of leisure and excitement at Lido Key Beach!
4. Bunche Beach Preserve
📍 18201 John Morris Rd, Fort Myers, FL 33912
💰 No entrance fee
Attractions: San Carlos Bay, bird-watching, kayaking in the mangroves
Bunche Beach Preserve is a haven for nature lovers seeking serenity and adventure. Embrace the gently lapping waves and panoramic views of San Carlos Bay as you stroll along the tranquil shoreline.
Home to an array of diverse bird species, this unspoiled paradise is a bird-watchers dream – immerse yourself in the harmonious symphony of nature's melodies.
For the more adventurous, embark on a kayaking journey through the whispering mangroves, where you'll glide alongside captivating wildlife in a maze of lush greenery.
Bunche Beach Preserve offers a picturesque escape from the world, perfect for reconnecting with nature.
5. Lovers Key State Park
📍 8700 Estero Blvd, Fort Myers Beach, FL 33931
💰 Entrance fee: $8 per vehicle
Attractions: Wildlife refuge, 🚶‍♂️hiking trails, kayaking with manatees
Lovers Key State Park is a pristine sanctuary where romance meets adventure, offering numerous attractions to ignite your senses. Begin by exploring the park's wildlife refuge, home to majestic creatures such as bald eagles, manatees, and dolphins.
Meander through the winding hiking trails and become captivated by the lush landscapes and the melodic calls of the native bird species.
For an unforgettable experience, kayak with gentle manatees in the park's sheltered waters, creating a deeper connection to these enchanting marine mammals.
With its diverse blend of natural beauty and adventure, Lovers Key State Park is truly a nature paradise.
6. Clam Pass Park
📍 465 Seagate Dr., Naples, FL 34103
💰 Entrance fee: Free if walking, $8 for beach parking
Attractions: Clam Pass tram, watersports, Waterside Shops
Clam Pass Park is a coastal treasure trove that promises an invigorating beach experience. Hop onto the Clam Pass tram and embark on a picturesque journey to the park's stunning shoreline, where precious experiences await.
Unleash your adventurous spirit by participating in exhilarating watersports, such as paddleboarding, snorkeling, or jet-skiing, for a splashing good time.
After a sun-kissed day filled with excitement, satisfy your shopping cravings at the Waterside Shops, an upscale shopping center boasting an array of chic boutiques, delightful dining options, and lush landscaping.
Enjoy a world of natural wonder and modern luxury at Clam Pass Park!
7. Vanderbilt Beach Park
📍100 Vanderbilt Beach Rd, Naples, FL 34108
💰 Entrance fee: $8 per vehicle
Attractions: ⛳️ Golf, watersports, Delnor-Wiggins State Park
With its immaculate sands and dazzling waves, Vanderbilt Beach Park provides a magnificent beach retreat packed with relaxation, excitement, and nature's beauty.
Start your day with a round of golf at a nearby course, challenging your skills while soaking up the sun. Then, dive into the thrill of watersports, from paddleboarding to jet-skiing, all available right at your fingertips.
Watersports, from paddleboarding to jet skiing, will add a dash of adventure to your beach getaway. Finish your day with a leisurely stroll through Delnor-Wiggins State Park, where clean coastlines and intriguing scenery combine to create a stunning haven for relaxation.
Vanderbilt Beach Park captures the essence of seaside serenity.
Vanderbilt Beach Park is an elegant seaside retreat that attracts tourists with a perfect combination of relaxation, excitement, and natural beauty.
8. Tiger Tail Beach
📍 400 Hernando Dr., Marco Island, FL 34145
💰 Entrance fee: $8 per vehicle
Attractions: 🦜 Bird-watching, paddleboarding, shelling
Tiger Tail Beach is an idyllic haven for beach enthusiasts seeking a blend of serenity and excitement. Begin your day by spotting the array of beautiful birds that call this pristine paradise home.
Bird-watching enthusiasts will be enchanted by the diverse species that can be observed here. For those seeking adventure, hop onto a paddleboard and glide over the calm, glistening waters while basking in the warm sunshine.
Finally, indulge in the timeless pleasure of shelling while strolling along the shoreline, collecting uniquely patterned treasures as keepsakes of your unforgettable day.
Tiger Tail Beach truly offers something for everyone to enjoy.
9. Bonita
📍 9075 Bonita Beach Rd, Bonita Springs, FL 34135
💰 No entrance fee
Attractions: 🎣 Fishing, Barefoot Beach Preserve, Royal Palm Hammock
Bonita invites you to an enchanting paradise filled with rich natural beauty and exciting experiences.
Start your day off by casting your line and fishing in the glistening waters as you savor the tranquility of the surroundings.
Next, venture to the serene Barefoot Beach Preserve, where you can completely immerse yourself in nature and unwind on the powdery sands and some of the clearest water beaches in Florida.
Finally, explore the captivating Royal Palm Hammock, a tropical oasis boasting a lush environment teeming with amazing flora and fauna.
Bonita is an escape from the ordinary, offering a myriad of delights for adventure seekers and nature lovers alike.
With all the southwest Florida beaches to choose from. This deserves a spot on your list.
10. Stump Pass Beach State Park
📍 900 Gulf Blvd, Englewood, FL 34223
💰 Entrance fee: $3 per vehicle
Attractions: 🚶‍♀️Hiking, Lemon Bay, shelling
Stump Pass Beach State Park is a natural sanctuary where peace and adventure meet. Discover the park's scenic hiking paths and let the tranquil scenery inspire you as you discover the natural flora and wildlife.
Set sail on the shimmering waters of Lemon Bay for a bit of coastal enchantment, where you may enjoy the tranquil ambiance and catch a peek of the various marine life.
Finally, give in to the timeless allure of shelling as you wander down the coastline, discovering nature's one-of-a-kind treasures. Stump Pass Beach State Park invites you to immerse yourself in its enchantment.
11. Alison Hagerup Beach Park
📍 14790 Captiva Dr, Captiva, FL 33924
💰 Entrance fee: $5 per vehicle
Attractions: Sunset views, picnicking, Captiva Island
Alison Hagerup Beach Park is a stunning coastal hideaway on Captiva Island that provides a perfect haven for beach lovers. Enjoy the park's stunning sunset views as the sky fills with breathtaking displays of oranges, pinks, and purples that will leave you breathless.
Enjoy a gorgeous picnic with loved ones while enjoying the sun-drenched calm of the beach, surrounded by the soft sounds of the ocean and rustling palm leaves.
Alison Hagerup Beach Park allows you to enjoy life's simple pleasures and create unforgettable memories on Captiva Island, a world away from the rush and bustle.
12. Marco Island
📍 1100 – 1500 Shell Isle, Marco Island, FL 34145
💰 Entrance fee: $8 per vehicle (Residents Park)
Attractions: Keewaydin Island, Rookery Bay, 🐢 sea turtle nests
Marco Island is a tropical haven with sun-kissed shores and intriguing activities. Discover Keewaydin Island's unspoiled beauty, a quiet refuge accessible only by boat, where you may dig your feet into the sweet sands and relish wonderful delicacies from passing food boats.
Visit Rookery Bay, a magnificent estuary rich with vivid marine life that offers a look into the region's various natural beauties. Don't miss the chance to see the sea turtle nests that dot the beach – a wonderful reminder of nature's amazing cycle of life. Marco Island is a magical getaway full with unique activities.
13. San Carlos Bay – Bunche Beach Preserve
📍 18201 John Morris Rd, Fort Myers, FL 33912
💰 Entrance fee: By donation
Attractions: Wildlife, shelling, kayaking
San Carlos Bay – Bunche Beach Preserve is a tranquil haven where nature reigns. Immerse yourself in the rich wildlife that inhabits this calm hideaway, which includes everything from graceful herons to lively dolphins, giving you a front-row ticket to nature's timeless theater.
Stroll along the pristine beach and delight in the art of shelling, unearthing beautifully patterned gems that speak marine tales. Paddle through the calm of the bay on a kayak, skimming over the crystal-clear waters that cradle a fascinating aquatic world underneath.
San Carlos Bay – Bunche Beach Preserve offers pure, unspoiled nature.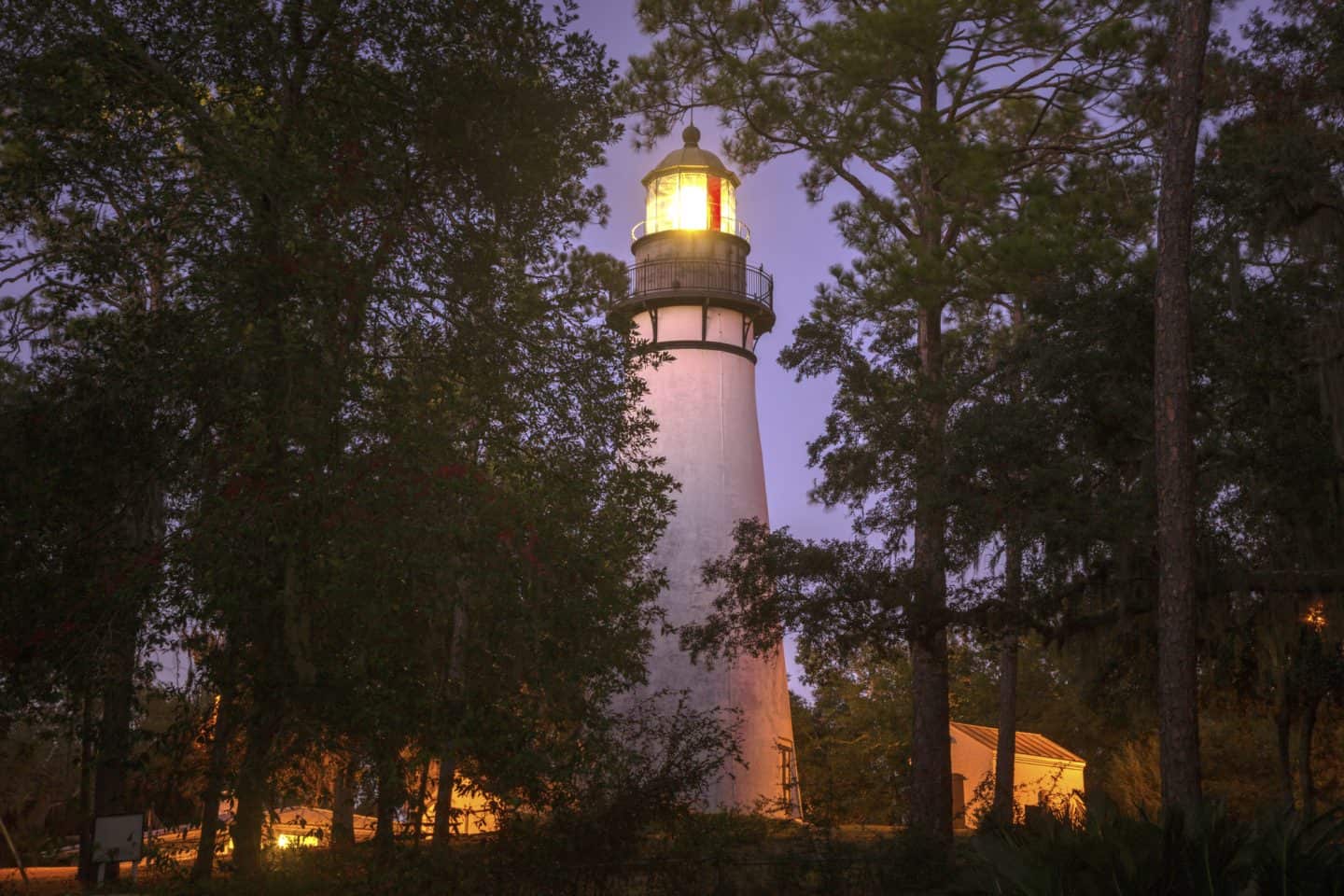 14. Lighthouse Beach Park
📍 112 Periwinkle Way, Sanibel, FL 33957
💰 Entrance fee: $5 per hour parking
Attractions: Lighthouse, 🎣 fishing pier, wildlife refuge
Lighthouse Beach Park is a delightful seaside hideaway rich in history, natural beauty, and outdoor fun.
Explore the historic lighthouse, a towering structure that stands guard above the azure sea, creating maritime heritage.
Cast a line into the pristine seas below while dolphins frolic close along the gorgeous fishing pier.
Enter the stunning wildlife sanctuary, where you'll find an array of flora and fauna, each contributing to nature's peaceful symphony.
Lighthouse Beach Park invites you to awaken your senses in this enthralling coastal retreat.
15. Port Charlotte Beach
📍 4500 Harbor Blvd Port, Charlotte, FL 33952
💰 Entrance fee: $0.75 per hour
Attractions: Picnicking, tennis, playgrounds
Port Charlotte Beach is ideal for families and outdoor lovers looking for an engaging beach experience.
This vibrant park provides a variety of leisure activities, such as picnicking among swaying palm trees and making cherished moments with loved ones in a picture-perfect environment.
Unleash your competitive side with a friendly game of tennis in the sun, while laughter and intense volleys fill the air.
The park has well-equipped playgrounds where children may run, climb, and express their infinite energy.
Port Charlotte Beach delivers a day filled with laughter, joy, and amazing memories.
16. Gasparilla Island State Park
📍 880 Belcher Rd, Boca Grande, FL 33921
💰 Entrance fee: $3 per vehicle
Attractions: Lighthouse, wildlife, shelling
Gasparilla Island State Park captivates tourists with its rich history, breathtaking scenery, and abundant wildlife.
Admire the famous lighthouse, which has guided sailors for years and serves as a proud tribute to the region's maritime legacy.
Discover the hidden treasures of the park's rich ecosystem as you encounter a wide range of species in their native environments, from beautiful shorebirds to playful dolphins.
Stroll along the sun-kissed coastline and become lost in the meditative art of shelling, finding fascinating patterns and nature's hidden treasures. Gasparilla Island State Park, a wonderful retreat, encourages you to treasure moments of wonder in its fascinating beauty.
17. Don Pedro Island State Park
📍 8450 Placida Rd, Placida, FL 33946
💰 Entrance fee: Park fee $2, ferry fee $20 round trip
Attractions: Wildlife, fishing, shelling
Don Pedro Island State Park is a nature lover's paradise, combining calm and adventure in a stunning location. Be enchanted by the abundance of wildlife that inhabits this pristine sanctuary, where varied species of land and water contribute to the vivid tapestry of life.
Cast your line and enjoy some leisurely fishing while the soothing currents sing your senses and provide a lovely backdrop for your angling adventures.
Wander around the sun-dappled coastline, looking for nature's hidden treasures, each find a treasured remembrance of your amazing vacation. Visit Don Pedro Island State Park for an unforgettable experience.
18. Cayo Costa State Park
📍 4 Boat Island, Boca Grande, FL 33922
💰 Entrance fee: Park fee $2, Tropic Star ferry $35 round trip
Attractions: Wildlife, hiking, camping
Cayo Costa State Park is a hidden treasure that provides visitors with an exquisite getaway where nature's beauties shine. From frolicking dolphins to soaring birds, the abundant fauna that calls this pristine paradise home creates a magnificent background for your journey.
Lace up your hiking boots and take a stroll along the lovely pathways that snake through lush landscapes, revealing nature's delicate balance at every turn.
Pitch a tent and spend an incredible night beneath a star-filled sky by camping amidst the park's tranquil beauty for a genuinely immersive experience.
Conclusions
As you can see there are plenty of excellent beaches to choose from on the Southwest coast of Florida, but we narrowed it down to our top choices for you to help make the decision easier.
Related Content